As there are a multifaceted confluence of elements that go into each event, the music played can often be relegated as an afterthought. Events where sound is a centric theme (i.e. concerts, movies, performances) aside, creating a musical atmosphere can seem a bit daunting. You don't want to bust out Britney Spears at a professional luncheon just as you wouldn't want Enya to start playing during a juggling act – because both would just be too much emotional turbulence.
When setting a musical tone, you want to emulate what is called synesthetic resonance in your guests. This means that all facets of the senses are working together and conveying an analogous energy. To help understand these concepts, here are four different event type examples and the musical tone that should be set for each.
Dinner Party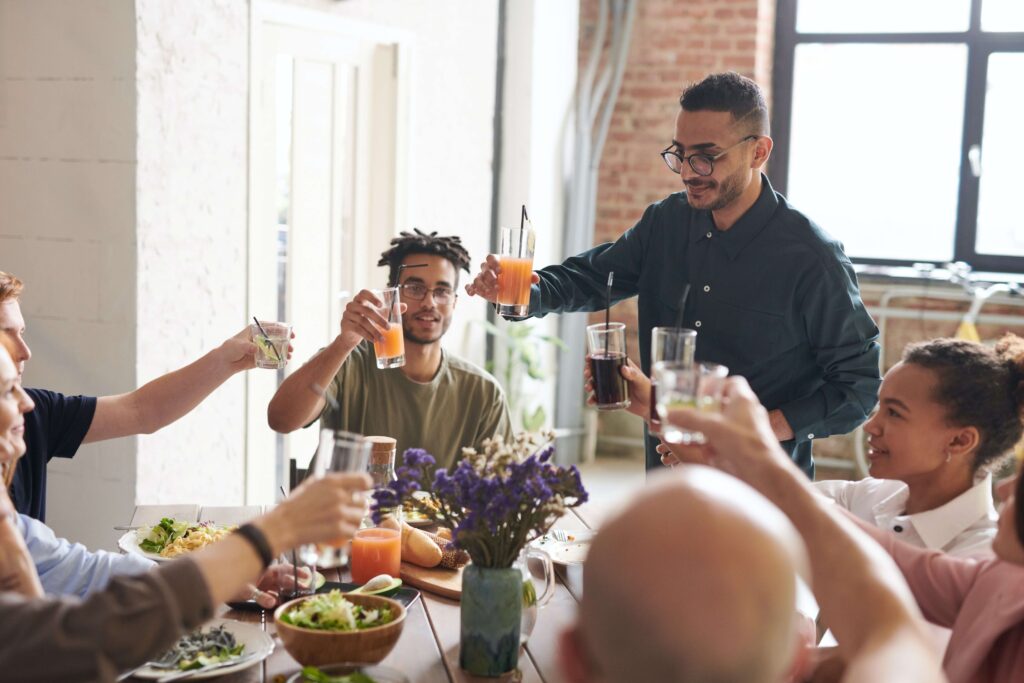 For a dinner party of any caliber, from a buffet to a plated five-course meal, the music should be something that fades slightly into the background, but still maintains a level of intrigue. While you can't go wrong with classic jazz – Miles Davis, Coltrane, Charlie Parker – it could be worthwhile to dip into some of the modern jazz compilations that have been pouring into the world. Below is an example of modern saxophone that will fade into the background, but is also fresh enough to be a conversation starter. If you have Spotify, playing a playlist radio based on this song at your dinner party will certainly bring the energy for a delightful and vibrant evening.
Cannabis Brand Launch Party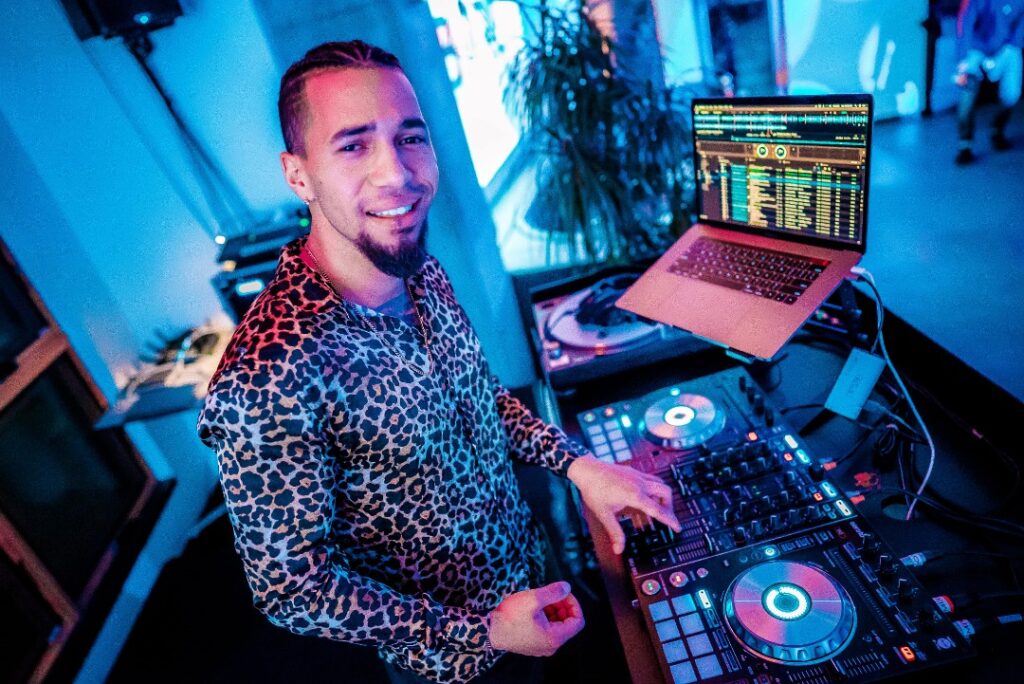 Cocktails are being sipped amidst laughter, joints are being shared beneath the moonlight, jovial energy fills the air – so you want your sound to play with this and serve to heighten the energy, without being too in your face. You want people to feel comfortable dancing, but also be able to take respite and converse at normal levels without bass in the face. This means no dubstep, no aggressive pop, and unfortunately for the headbangers – no heavy metal. Keep it cool, keep it light, keep it up-tempo and make sure the speakers are pointed towards the dance floor and the dance floor only. Nobody likes having to yell over music to have a conversation. The perfect artist for an event of this nature would be Glass Animals – they are funky, they are groovy, but they are also smooth and not aggressive. Below is a playlist I created for the American Hash Makers Winter Wonderland Party.
Outdoor Luncheon/BBQ/Picnic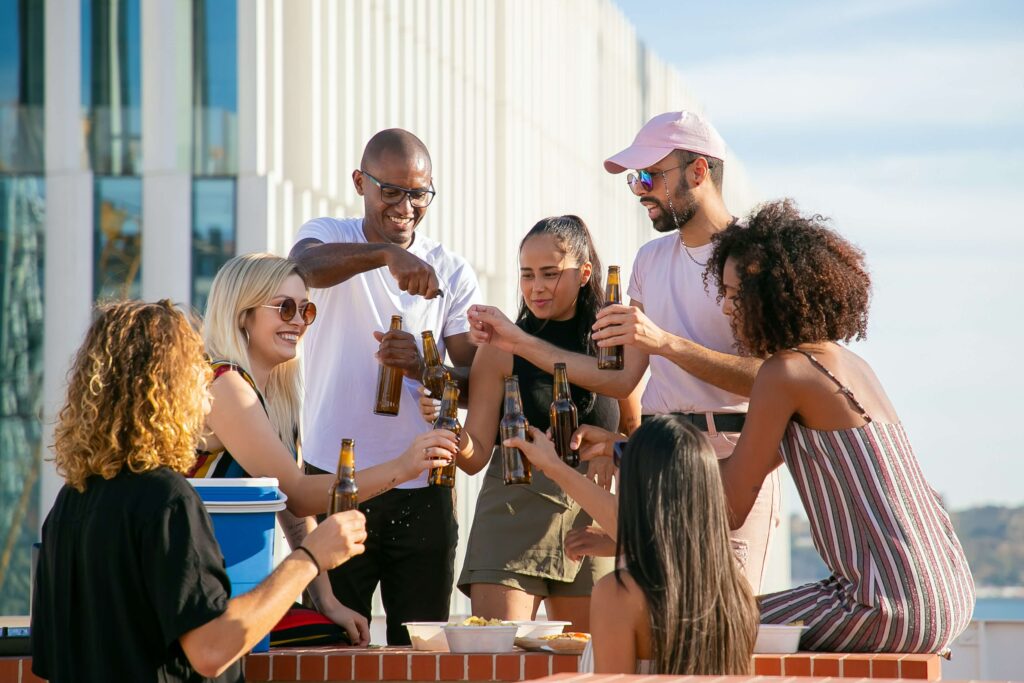 You are outside, the sun is high in the sky, the grass is green and the steaks are grillin' – which means only one thing: rock n' roll, of the classic variety. For an outdoor event, you cannot go wrong with classic rock. Fleetwood Mac. Bob Seger. Steve Miller Band. The Boss (aka Bruce Springsteen). A mix of these golden oldies will add an element of nostalgia and comradery to your event, and there's no way people will be able to resist singing along to these classics. Below is a playlist of golden oldies for you to play at an outdoor event.
Hip Smoke Sesh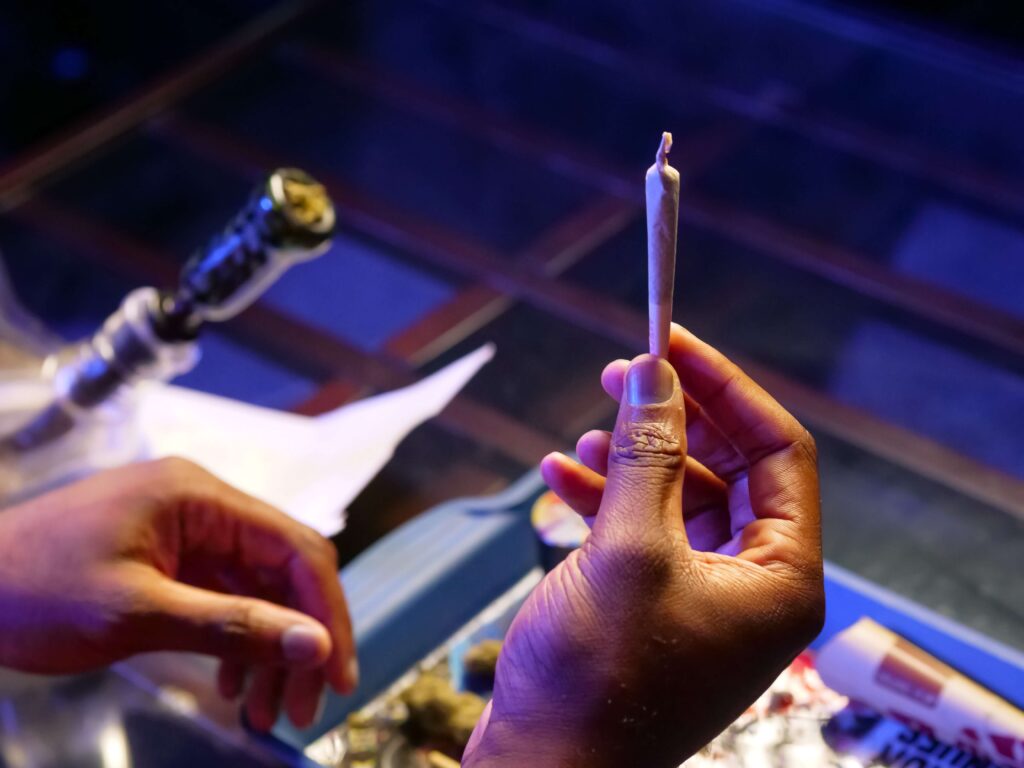 Blue and purple lights are filtering through the swirling haze in the air. Friends sit atop cozy lounge chairs with soft fabrics and chief skunky delights. What are they listening to? Some groovy, relaxing, mid-tempo, trippy music. From Parliament Funkadelic to Childish Gambino and CloZee, below is a playlist to fuel and inspire during your next smoke sesh.